Transporting crew to the jobsite with their gear and materials is significantly more convenient when your Ram Promaster is fitted with a Snoeks Crew Van kit. Convenient, comfortable, and well-designed, safely fitted by one of the trained up-fitters.
Although strong, the construction is lightweight, resulting in minimum sacrifice in the payload. The Crew Van is designed to accommodate under-seat loading for longer items. The comfortable 3 seater bench is best in class, offering 22 inches in width per seat, and comes with the integrated high impact safety partition to keep your crew safe from shifting cargo. Other benefits associated with our safety partition, are the improved heating and cooling capabilities, as well as the reduction of noises from the cargo area. The Crew Van is designed for the toughest work environments.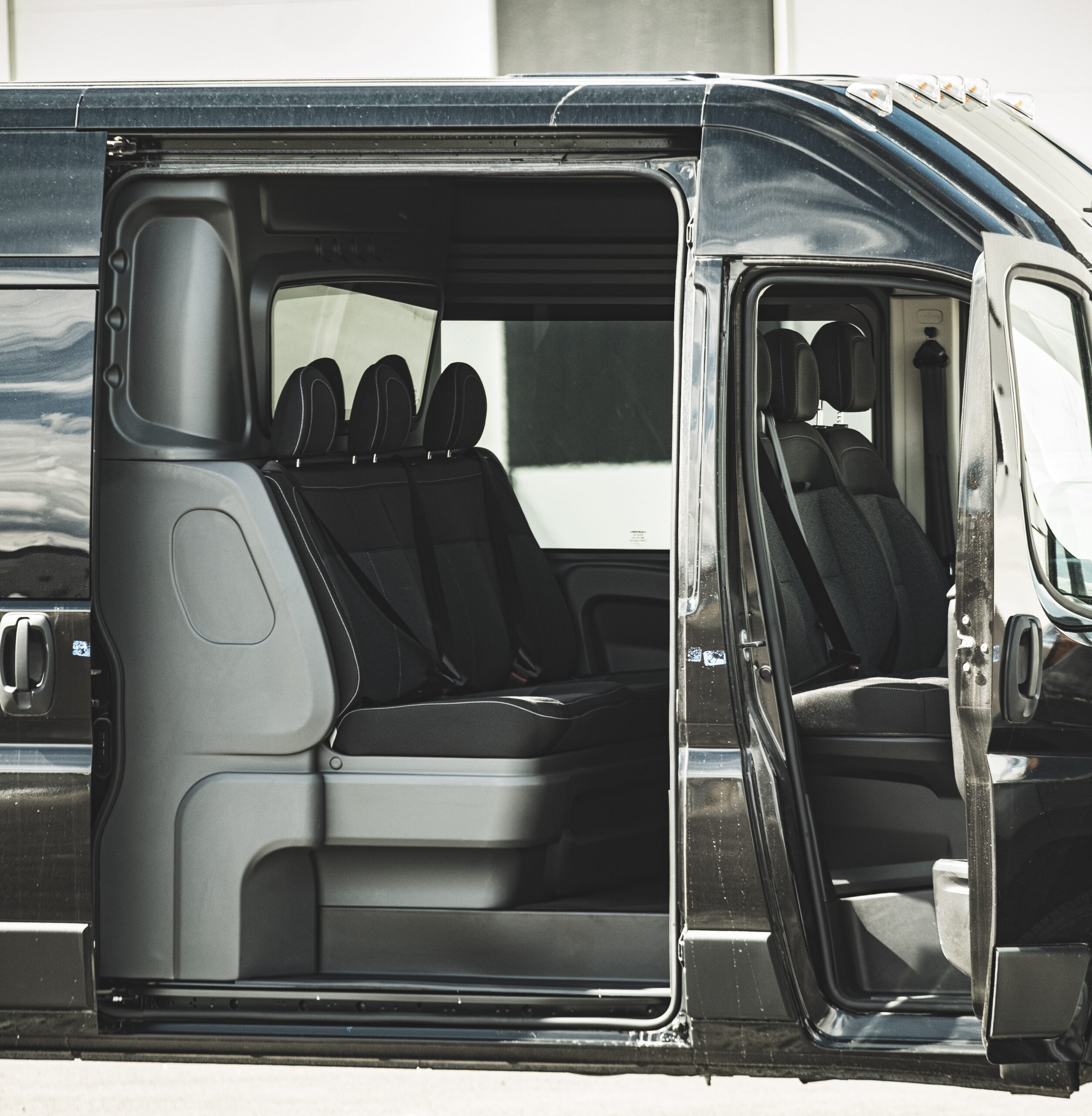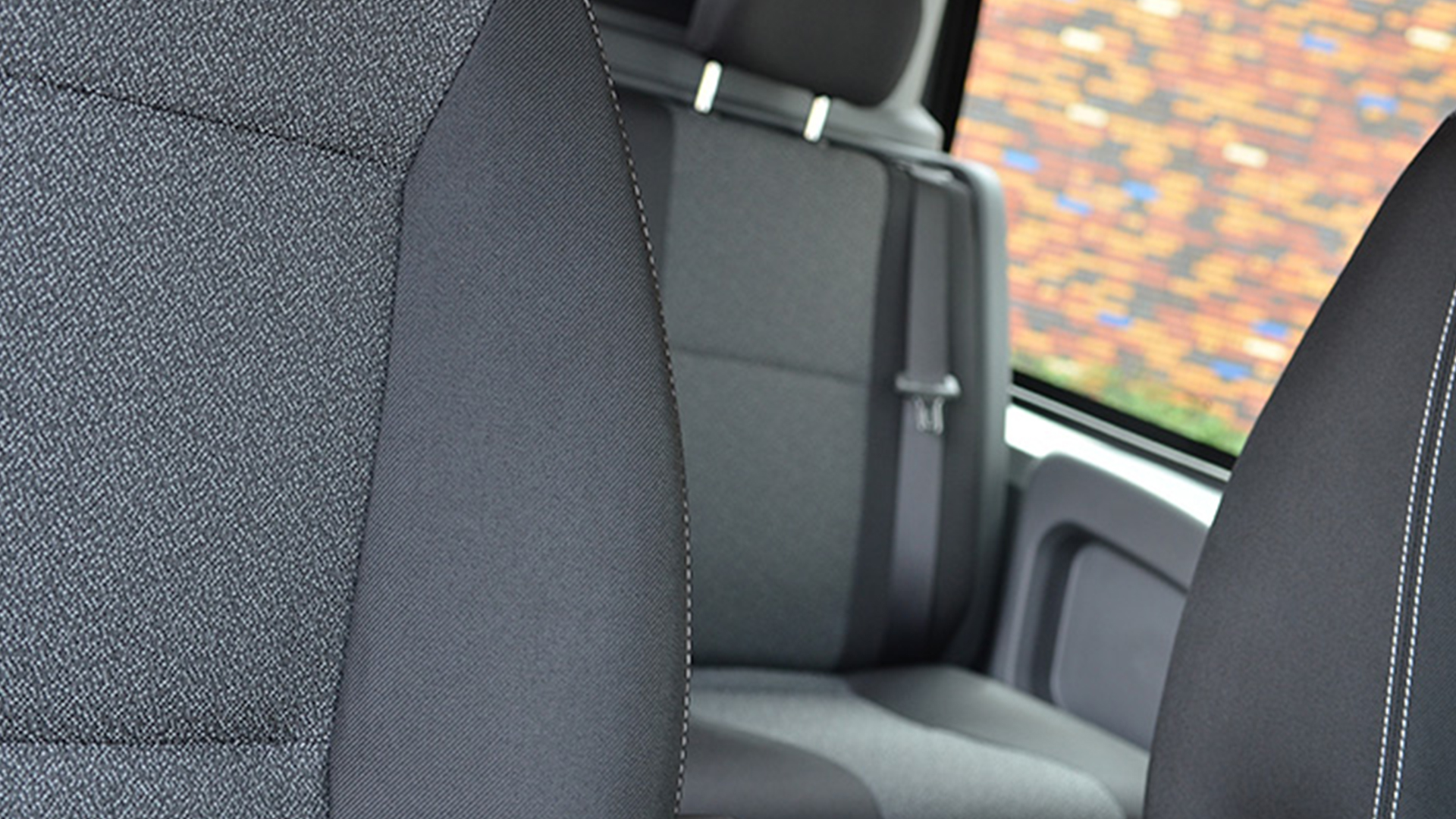 MAXIMUM COMFORT
A Transit with a Crew Cab offers up to three additional seats with maximum comfort for your passengers.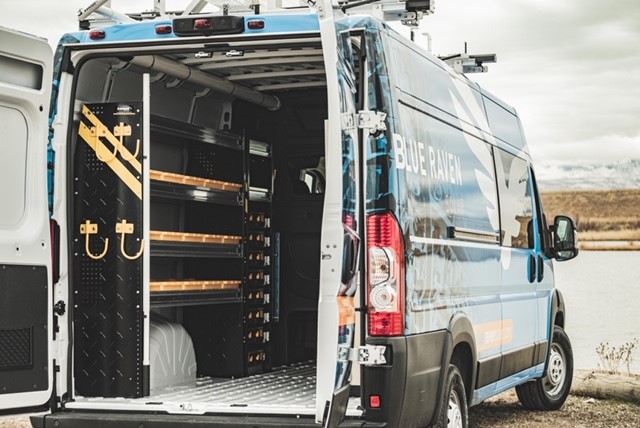 MAXIMUM LOAD AREA
Thanks to the clever design of the Crew Cab, the loss of cargo space is minimal.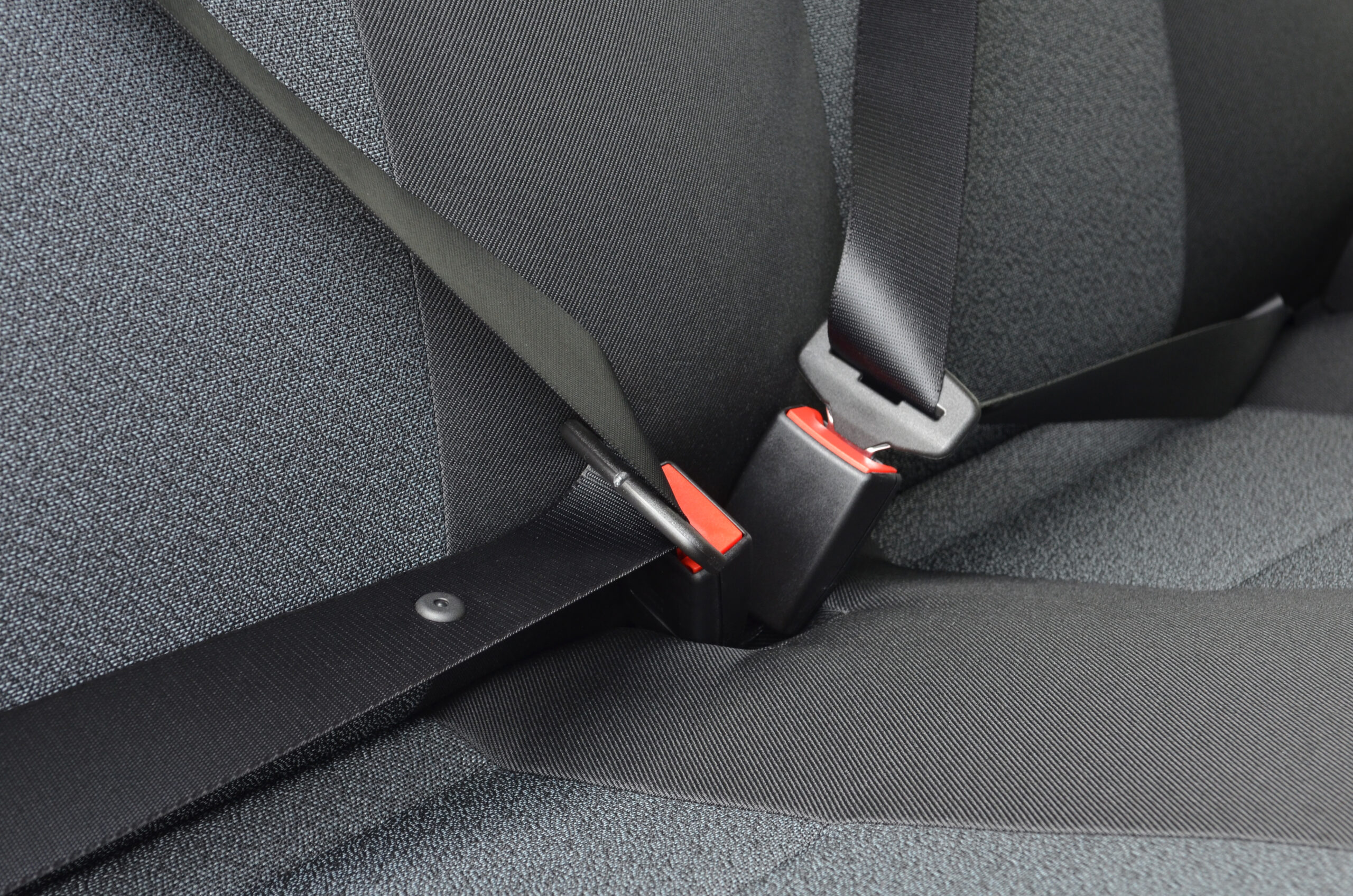 OPTIMAL SAFETY
Safe transportation for up to 6 people (FMVSS COMPLIANT) and full protection from shifting cargo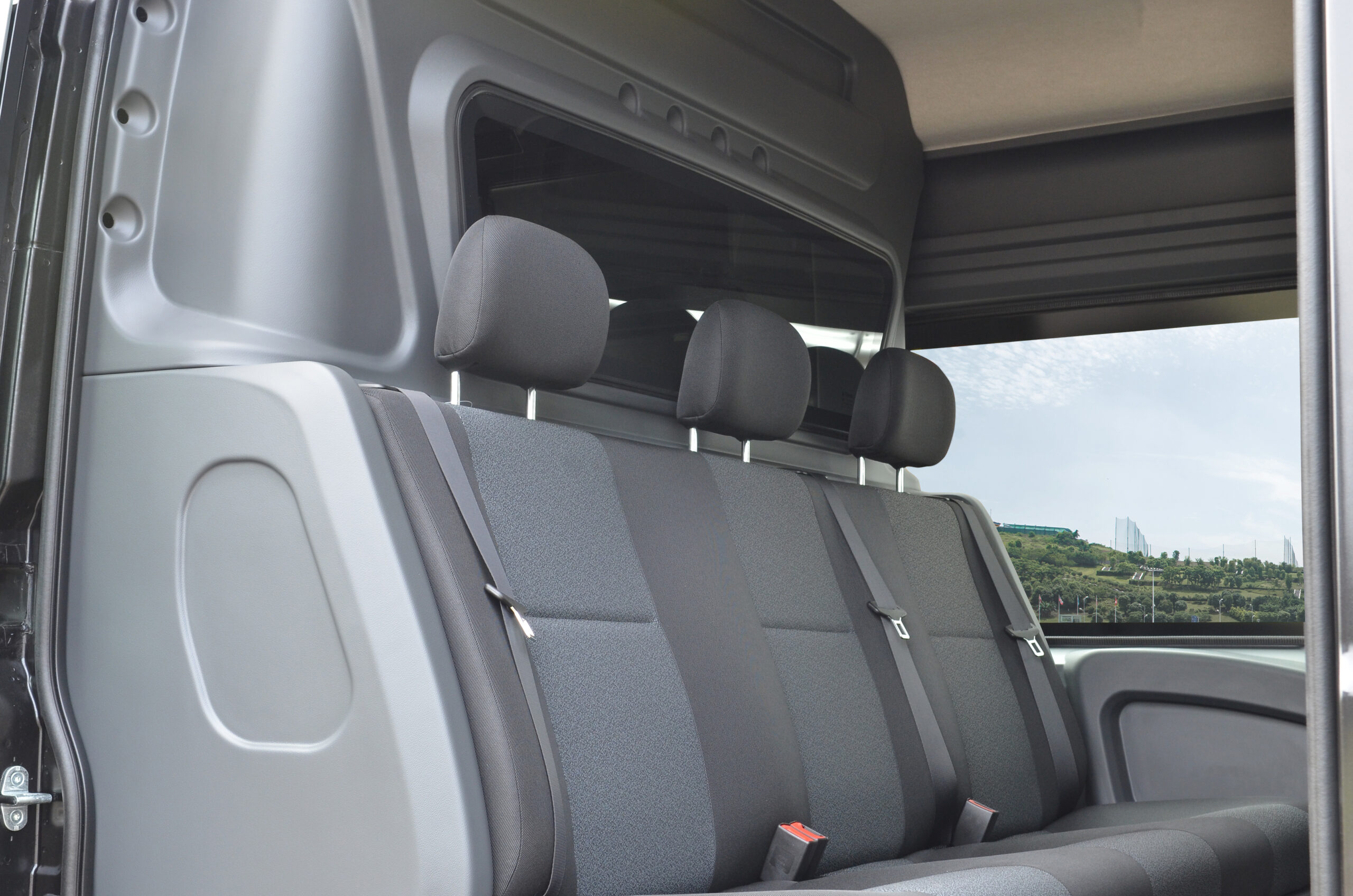 PRACTICAL INTERIOR
Your passengers can easily store small items in the handy storage compartments in the bench and in the sidewall.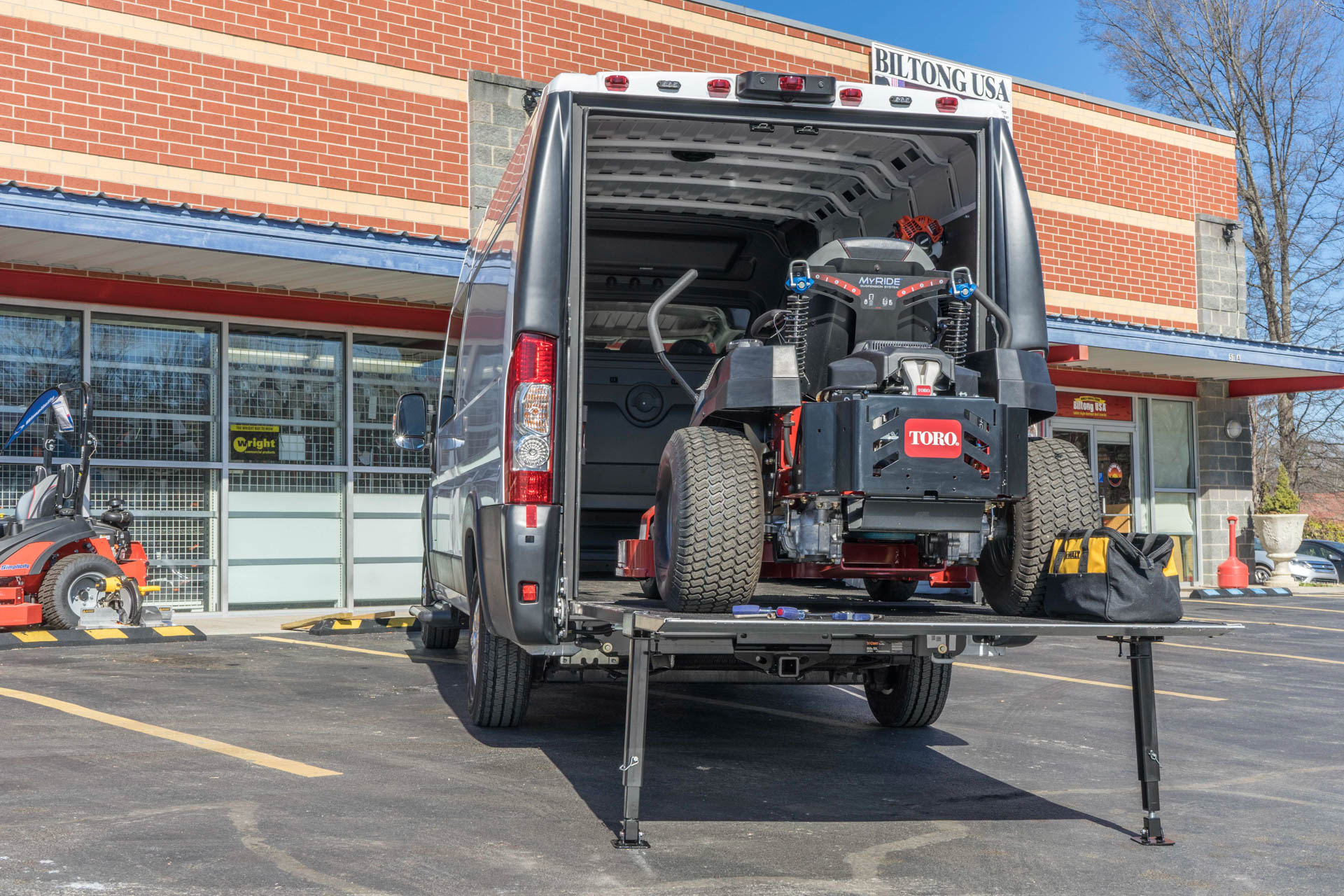 YOUR BUSINESS CARD
In every detail, the Transit Crew Van looks stylish and is completely in line with the design of your Ford Transit.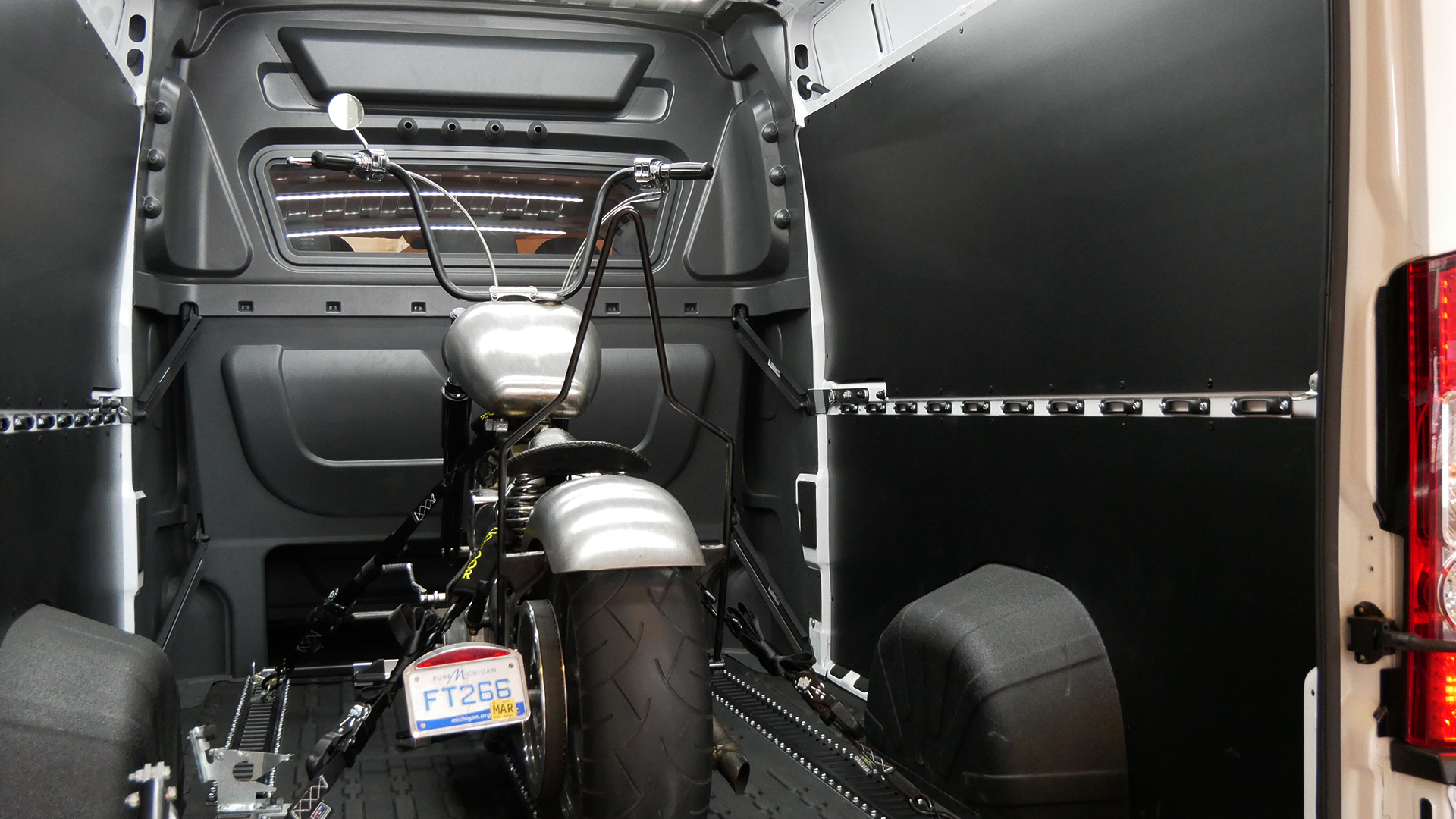 BIG OBJECTS
The practical loading space allows to transport big items safely.
Load area dimensions
View the size of what remains in your cargo space below:
136 WB
A  76.8″            B  80.7″        C  98″
159 WB
A  99.8″            B  103.7″       C  121.1″
159 EXT.
A  114.2″           B  118.1″       C  135.4″
* Relative to the co-driver's seat with all seats in rearmost position