For the RAM ProMaster City Snoeks has developed a safety partition wall to separate the loading space from the driver's compartment.
The RAM ProMaster City safety partition wall:
– Protects passengers from shifting equipment and load;
– Reduces noises from the cargo area significantly;
– Keep the front cabin clean by placing dirty cargo in the cargo area;
– Create a place of rest, comfort and safety.
– Protects your equipment safe and dry in de loading space.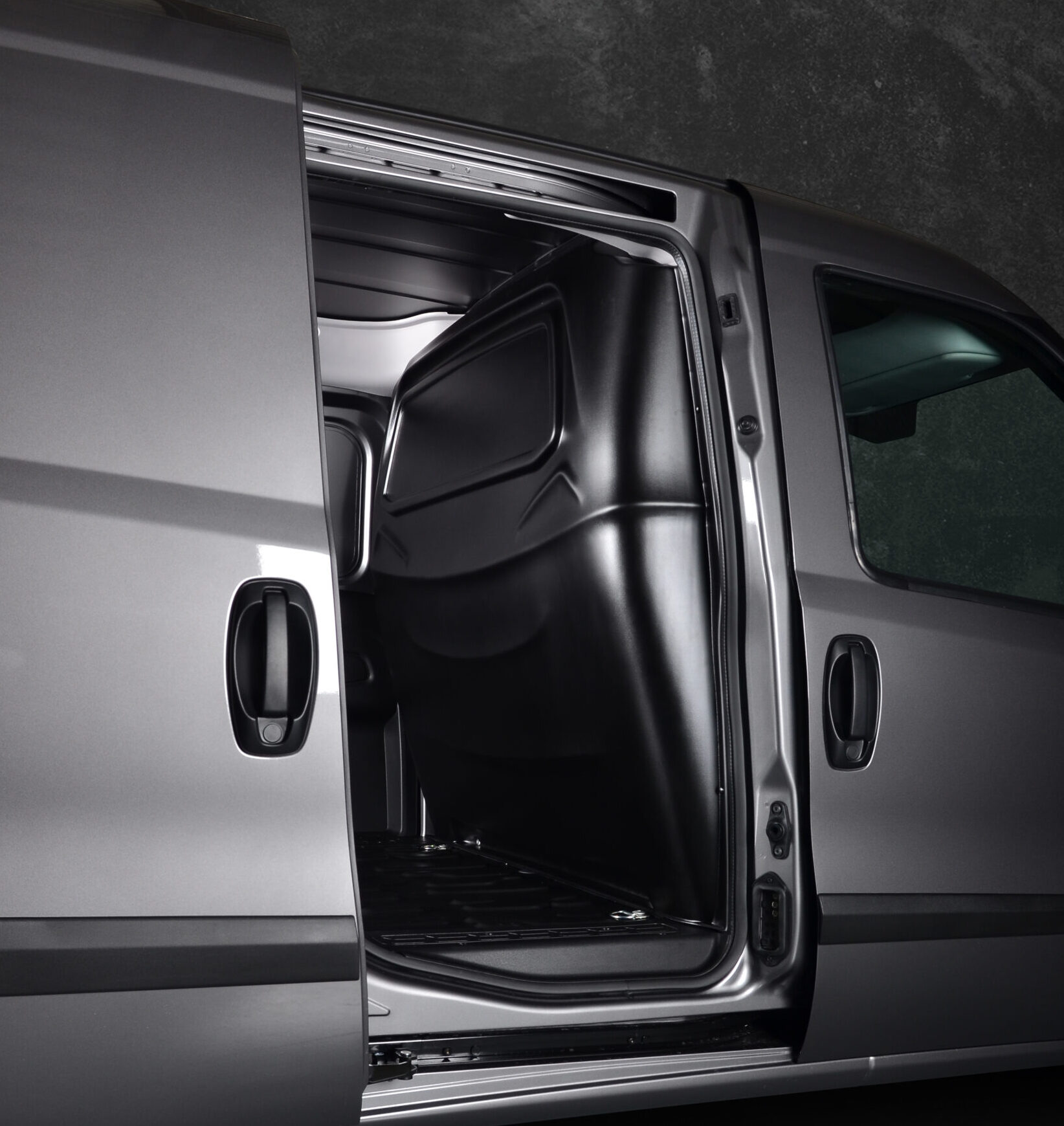 High safety standards
• Safety partition protects passengers from shifting equipment
• Safe and dry storage of equipment and load in the cargo area
• Safe overnight storage
• High strenght plastic as base material
More functionality
• Safety partition reduces noises from the cargo area significantly
• Keep the front cabin clean by placing dirty cargo in the cargo area
• Create a place of rest, comfort and safety
Integrated design
• Designed to seamlessly integrate in the design of the ProMaster City
Load area dimensions
View the size of what remains in your cargo space below:
Cargo Van
A  84.8″
* Relative to the co-driver's seat with all seats in rearmost position