Diesel Brother Heavy D Sparks promotes the Crew Van
"I am about to say something that I never in a million years would have thought to admit …I like vans"
Thanks to the cooperation with our partner CrewVanCo. we made a huge step forward with the promotion of the Crew Van concept in the USA. In this video that he posted on Instagram you can see Dave Sparks, a.k.a. Heavydsparks from the Discovery Channel TV show "the Diesel Brothers", admitting that he likes vans and promoting the Snoeks Crew Van concept. The Diesel Brothers are well known for their extremely customized pick-ups and announced that one of their next projects will be a Crew Van! For those of you that have Instagram; you can follow their story at https://lnkd.in/eUdURAc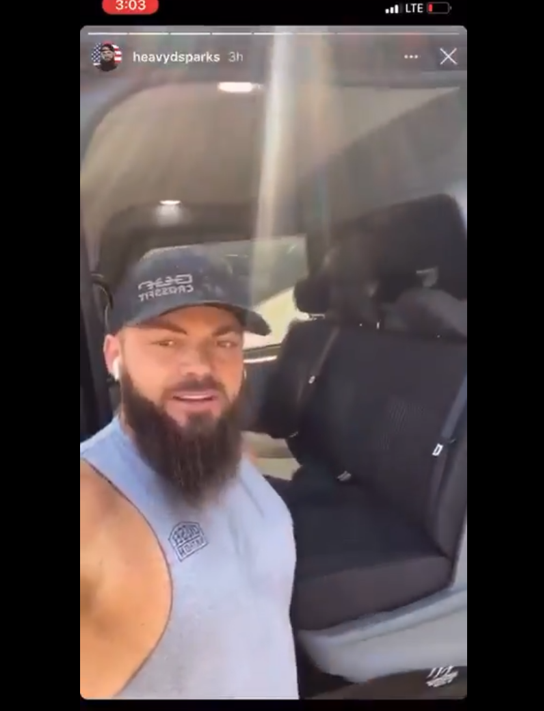 Snoeks Automotive Master Upfitter Status
Snoeks Automotive North America is happy to announce that we have been admitted to the Daimler Vans MasterUpfitter Program! We are excited to bring our all-new Sprinter Crew kits to the Mercedes-Benz dealer network in collaboration with our distributor crewvanco and our upfit partner network.
Our network of qualified upfit partners in the United States has again been expanded!
This week we have welcomed Wasatch Fleet Service and Sawtooth Equipment at our headquarters in the Netherlands, where they have successfully completed the Snoeks training program. Jasper Groot, Marketing Manager at Snoeks Automotive, "We are excited to have partnered up with Wasatch and Sawtooth, they truly understand our business and share our ambitions for growth. We are looking forward to working and growing together."
FMVSS 226 Compliant Window Solution for the RAM ProMaster
Snoeks successfully completed FMVSS 226 testing for our window solution for the RAM Promaster Crew Van. Since September 2018, all windows on the Promaster Crew Van need to be in compliance with FMVSS 226. An OE FMVSS 226 compliant solution has been available on the Promaster since 2018, but with our addition, our upfitters are now able to install windows in cargo vans, using dealer inventory. This further improves our flexibility to supply the market with Promaster Crew Vans. The compliant windows are available as of today for order.
Ford Transit Crew Van reviewed by Roush Engineering
Snoeks is committed to supplying the safest Crew Vans in the market, and supplies FMVSS compliant kits. The Snoeks bench seat with integrated safety partition is designed to be installed in the Ford Transit Cargo Van as aftermarket equipment. Roush Engineering has reviewed the information and test reports supplied by Snoeks and concurs with Snoeks Automotive Statement that compliance with applicable F/CMVSS requirements and Ford's Body and Equipment Mounting Manual (BEMM) has been demonstrated or has identified compliance to some requirements as upfitter responsibility.
First RAM ProMaster Crew Van Sold at dealership
Snoeks worked together with RAM to supply 50 Promaster Crew Vans to dealerships across the nation, in an effort to raise product awareness. The first few RAM Promaster Crew Vans have arrived at the dealerships, and have already been sold to customers.
Johan Veenstra, Business development Manager at Snoeks Automotive North America, commented, "Since the introduction of the Crew Van concept to the North American market last year, there has been a lot of interest from the industry. We are very excited to see that the first RAM Promaster Crew Vans are being sold and will be riding on the American roads soon. We thank RAM for their trust and are looking forward to expand this partnership."
Snoeks Automotive participates the NTEA Work Truck Show 2019
For the first time, Snoeks was an exhibitor at the NTEA Work Truck Show in Indianapolis displaying our LCV solutions. The event was an excellent opportunity for us to introduce our innovative Crew Van concept and to raise product awareness. We had a RAM Promaster Crew Van and Ford Transit Crew Van on display, both attracting a lot of attention from OEM's, Upfitters, Fleet managers and Dealerships. We enjoyed attending the show and connecting with our OEM and upfit partners.
Mercedes-Benz Sprinter Crew Van by Snoeks now available
The new Mercedes-Benz Sprinter is now also available with the all-new Crew Van kit by Snoeks. With an updated design, the kit is designed to be lightweight, yet also durable to take on any job. The Sprinter Crew Van kit is FMVSS compliant and comes standard with an integrated safety partition, 3 seater bench with OE upholstery. Our design is optimized to offer maximum loading space in the cargo area.